Last Friday we had a great pleasure to open another run of our collective exhibition, this time in Kielce, a beautiful town located in the middle of Holy Cross Mountains in central Poland.
Photographs produced by classic, alternative and historical processes by 29 authors from Poland, Czech Republic, Slovakia and Lithuania will adorn monumental spaces of the new building of Filharmonia Świętokrzyska until September. The opening of the exhibition Touches of Time took place during the concert "ARCYDZIEŁA SYMFONIKI" conducted by the director of filharmonia, Jacek Rogala, with a special guest, a world-class pianist Eugen Indjic.
To make this exhibition happen, AFUK team had to face a number of challenges.
The first requirement was to double the number of works for the exhibition. This was due to the vast exhibiting spaces, covering three floors of the philharmonia building.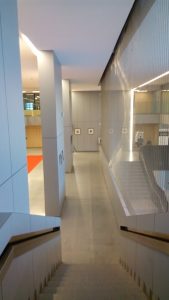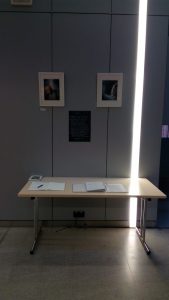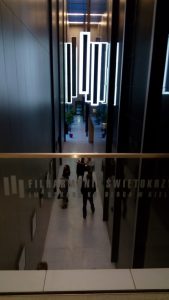 Another challenge was logistics. One part of the exhibition was previously exhibited in Nitra, Slovakia. We would like to thank František Kolář, the owner of the gallery Trafačka, for bringing the works to Kielce.
Of course, none of this would be possible without help and support of the philharmonia team, namely the director Jacek Rogala, whose vision it was to marry music with visual art under the roof of Oskar Kolberg Filharmonia and the vice director Jacek Rudnicki, who opened the exhibition. Our thanks go especially to the two lovely ladies from the administration – audience manager Urszula Sokolowska and event organizer Justyna Mroczek-Gil, and many others.
We are very greatful to our friends from the Krakow-based organization Akademia Anima Mundi. They have been such a great inspiration since the beginning of our cooperation. The impulse to exhibit in Poland came from their part. They helped us with communication and organization and they also contributed photographs for the exhibition. In particular, we would like to thank Joanna Fedorowicz and Joanna Janisiewicz for interpreting and translating.
We would also like to mention our long-time team member Juraj Tomík, who as always helped with promotion and all of you, who have supported us in many other ways.
Of course, there would be no exhibition without the authors:
(Special thanks go to Lukáš Mach, who helped with the installation.)
Eliška Blažková, CZ
Kateřina Bukolská, CZ
Fesoi, CZ
Rostislav Krámský, CZ
Tesa Pela, CZ
Miroslav Pokorný, CZ
Radza, CZ
Red, CZ
Stanislav Odvářka, CZ
Haňyčka "Zmatek" Vošoustová, CZ
Kveta Bobáková, SK
Peter Drezik, SK,
Evla, SK
František Kolář, SK
Anna Kolářová, SK
Oliver Peržel, SK
Lukáš Procházka, SK
Ester Šabíková, SK
Katarína Šidová, SK
Juraj Tomík, SK
Łukasz Brzezińsky, PL
Joanna Fedorowicz, PL
Joanna Janisievicz, PL
Piotr Kwasiżur, PL
Alina Ostrowska, PL
Katarzyna Piętka, PL
Wojtek Piętka, PL
Jolanta Sośinska, PL
Žilvinas Glusinskas, LT
Foto: Lukáš Mach, Leoš Stehlík, Adam Snochowski