What is KUFA project, who is its founder and how it originated? You will find all this out in the following article by Juraj Tomík. Once again, Czechs and Slovaks joined forces and confirmed that "where there is a will, there is a way".
As Oliver Peržel, a Slovak architect and photographer, aptly expressed in his article:
"Photography is the result of creativity of mind and skill of hands."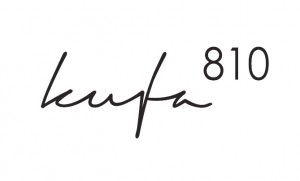 The following large format adventure started two years ago at the regular meeting of photographers in a small Czech town Chotěboř. As it usually happens at these get-togethers, the subject of discussion soon turned to "gadgets". We were sitting in a pub talking and after a great lunch Pavel took out his homemade large format camera. All of us stared at it admiringly and wondered,
"Wow! Something similar could be put together"
A large format camera is what every photographer´s heart desires and most photographers are quite savvy, so the discussion started almost immediately. "What about the focusing-screen?", one of us asked. "It could be ground", someone else pointed out.  Others were nodding their heads, "We can buy wood and cut the aluminum parts." All of a sudden we realized the entire "know-how" was sitting here at the table.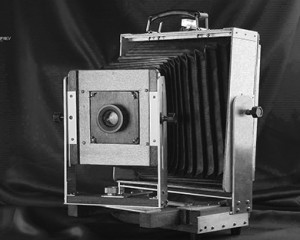 At that moment it was clear to us that with joint forces we could create a real "must-have". Even now I am amazed that we actually put our plans into practice. To make small series of large format cameras (8×10) is not as easy as it looked at the beginning, however, it is not impossible. With support and amazing drive of a few enthusiasts and supporters of AFUK the project slowly began to take shape.
Of course, first we had to come up with some name. KUFA 810 originated as an abbreviation of the first letters of "Kamera Udělaná Fórem AFUKu" (camera created by AFUK forum). At the same time it is AFUK read backwards. 810 – 8 x 10 represents the format of negative in inches. Simple but telling.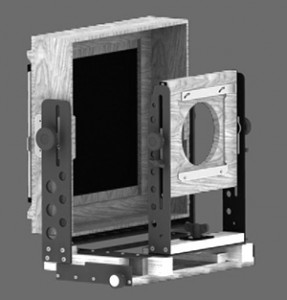 Then we discussed the purpose and suitable design on AFUK forum. Ploci suggested serviceberry as the ideal material. We discuseed mobility a lot but in the end Bzenčák put it best, "Let´s concentrate on making it simple and cheap." After we had dealt with all the essential issues, we prepared a CAD model and drawings from it. A 3D draft from Foam board was created. Finally we produced a functional 1:1 model of wood and metal. With it came first photographs, tests and adjustments. The prototype was born! We could take pictures with it surprisingly straight after it had been first put together. Now at the beginning of 2014, almost two years after that fateful get-together, the milling machine at Manu Manu (a Czech design company) will finally start running. Let´s keep our fingers crossed!
_
Specifications:
Front movements:      shift ±50 mm ; rise 75 mm ; fall 75 mm ;
                                      swing and tilt – limited by the bellows

Back movements:     tilt +35° -15°

Min/max bellows extension: cca 140mm to cca 430mm
_
Author and project manager: Juraj "Ďuro" Tomík
Design, optimization and production: "Radza" from Manu Manu
Preview photo: Miloš Mráz
Translations: Naty Stehlíková