Fotostory is a unique interactive project combining two media; the written and photographic one. Every Thursday we publish photos from our readers and challenge others to use their imagination to write poems or stories inspired by those images.
We invite creative souls from various backgrounds and countries to participate. You can send us your creations by March 12th, at dialogy@afuk.cz. Please write the number of the photo in your email. If you have any further questions, please contact me via this email or write at the "comments" section bellow the article.
This week we offer you these three photographs:
Number 1 (cyanotypy) – author: Kateřina Bukolská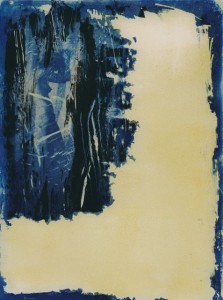 Number 2 – author: Jana Fialová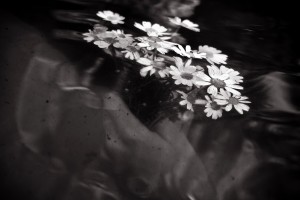 Number 3 – author of photo and text: Juraj Tomík
Maybe this is a story of birds and a bag of crisps, maybe of something else. Have you got any ideas what happened? The space for imagination is vast.
Caw!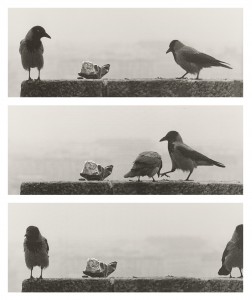 A trip to Budapest – Saturday morning, walk in the city, Nikon in hand. One click (for practice), second click (just for the sound), third click (compulsory, parliament).
then silence (in head), what next?

Caw.

Starring two crows and a bag of crisps, picked out of the bin.

(There are great crows in Budapest)